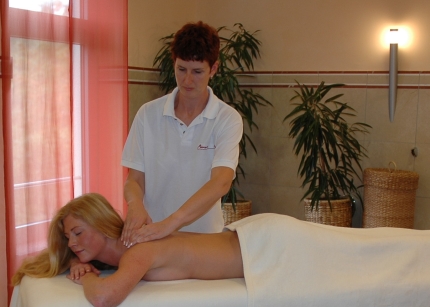 Treat yourself to relaxing moments.
What could be a better way to round off your spa visit than a pleasant and relaxing massage or a soft pack treatment for your skin!
Our wellness and massage suite Mimaris offers you a wide choice of soothing, health-promoting body care treatments - custom made for you.
Experience how your tensions gently melt away during our professional massage, or how smooth and supple your skin can feel after a nourishing treatment.
Whichever way you decide - you are sure to enjoy yourself!
Kontakt: Mimaris, Am Hexenbuckel 1, 71032 Böblingen, Tel.: 07031 - 817489-350