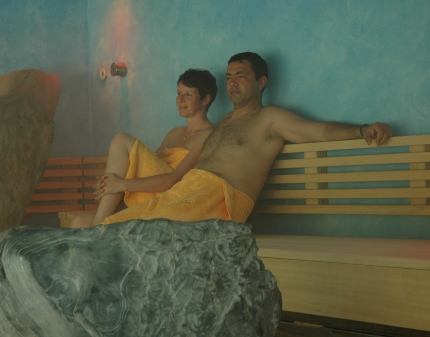 "Sauna - the sheer essence of well-being!"
Sauna is a natural way to relaxation, beauty and well-being.
Strengthens the immune system and improves circulation
Cares for the skin and
Detoxifies the body
Regular visits to the sauna are
beneficial for
Disorders of the respiratory system
Regeneration after physical exertion or sports activities
and is generally good for our inner and outer well-being.